Information about eConsult
eConsult is a way to request advice from a clinician or self-help information online, for free, anywhere and anytime you have access to the internet, quickly and safely.
It is easy to use and gives clinicians all the information they need to triage and make sure every patient gets the care they need.
For more information, please visit eConsult Health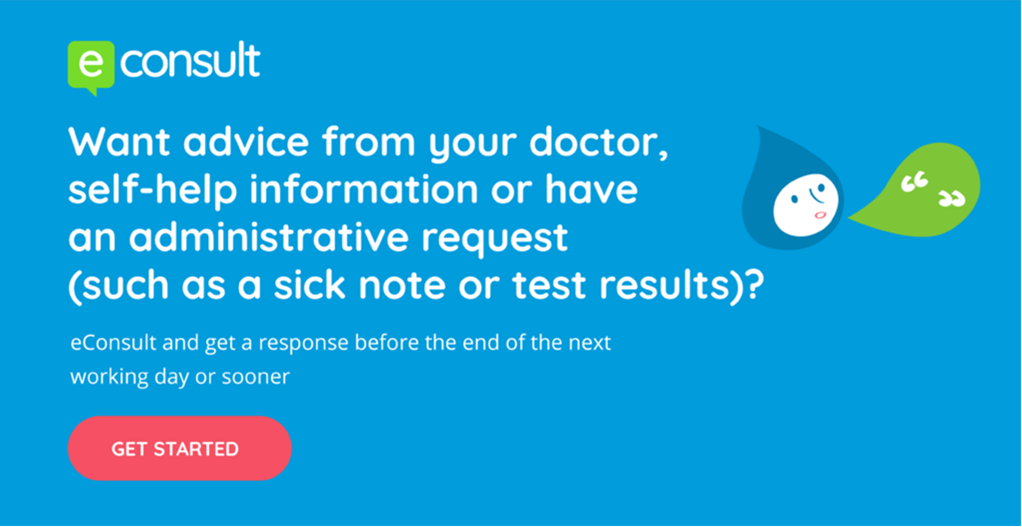 How it works at Park Surgery
Our eConsult service is currently available Monday - Friday 08:00-10:00.
In order to improve access for our patients, our federation Alliance for Better Care CIC (ABC), has started managing our eConsult service.
Depending on the nature of your eConsult, you may be contacted by a clinician or administrator from ABC. They will be able to access your GP health record in order to assist you.
If it is more appropriate for your eConsult to be dealt with by a clinician or administrator at the surgery, they will let us know and we will respond to you.
To use eConsult, visit Park Surgery eConsult