WINTER COVID & FLU VACCINATIONS - Update 27-09-22
BOOKING FLU ONLY
When eligible, you will receive an SMS inviting you to book your FLU vaccination. A booking link will be included, or alternatively, you can call the surgery to book. Please use every effort to book via the link as our reception staff are incredibly busy.
BOOKING COVID ONLY
When eligible, you will need to call 119 or use the NHS booking system to book this vaccine. DO NOT CALL THE SURGERY FOR THIS AS WE CANNOT BOOK THIS FOR YOU.
BOOKING COVID & FLU
When eligible, you will need to book your COVID via 119 or using the NHS booking system. You will be offered the FLU vaccination at the appointment subject to vaccine availability. 119 CANNOT book flu and will only direct FLU questions back to the surgery.
BOOKING FLU AFTER COVID VACCINE
You will need to book the flu vaccine via the surgery as shown above.
ALL VACCINATIONS WILL BE AT HOLBROOK SURGERY WITH THE EXCEPTION OF CHILD NASAL FLU VACCINATIONS, THESE WILL BE DONE IN SURGERY. WE ARE AWARE HOLBROOK CLINIC DOESN'T ALWAYS SHOW ON THE BOOKING SYSTEM. THIS IS BECAUSE THE CLINIC DATES ARE FULLY BOOKED. PLEASE NOTE, WE HAVE 56,000 PATIENTS WHO NEED TO BE VACCINATED.
HOUSEBOUND & CARE HOME PATIENTS
Update 27-09-22
Please be aware, Horsham Central Primary Care Network (a collaboration between Park Surgery, Orchard Surgery, Holbrook Surgery, and Riverside Medical Practice), is struggling to obtain roving vaccinators to vaccinate our housebound patients.
Currently, we have approximately 900 patients who need their vaccines administered at home or in a care home. We are doing all we can to expedite this process, so please bear with us.
We would advise and request that if you fall into the above categories, please DO NOT call your surgery for an update, as our reception staff will not be able to provide you with an update.
You will be called by a member of our PCN 24-48 hours prior to a visit to confirm this.
Thank you for your cooperation, and we apologize for any inconvenience caused.
Horsham Central Team.
AUTUMN COVID-19 & FLU CLINICS
Horsham Central PCN (Holbrook, Park, Orchard and Riverside Surgeries) will be offering both the Covid Booster and Flu vaccination appointments to all eligible registered patients. We are working with our GP federation, Alliance for Better Care to deliver the programme and will be running regular clinics at Holbrook Surgery, 9 Bartholomew Way, Horsham, RH12 5JL
Clinics dates are as follows:
18.9.22 10.00am – 17.00pm Covid only
24.9.22 10.00am - 16.00pm Flu only
25.9.22 9.00am - 17.30pm Covid/Flu
1.10.22 10.00am – 16.00pm Flu only
2.10.22 9.00am - 17.30pm Covid/Flu
8.10.22 10.00am – 16.00pm Flu Only
9.10.22 9.00am - 17.30pm Covid/Flu
When will I get my appointment?
Patients aged 65 and above and patients under 65 who are in a clinical at-risk group will be invited via SMS to book, with appointments available from the 18th September   Patients aged 50-64 years old will be able to book once these priority groups have been vaccinated.
How will I get my appointment? 
Appointments can be booked via the NHS website or by calling 119 from the 7th of September or you can check the Alliance for Better Care Walk-In Clinic page.  Where possible, we aim to offer the Flu jab for eligible patients at the same time as their Covid Booster - depending on vaccine availability. Please note - patients who have their Covid boosters in early September might be asked to return for their Flu jab at a separate appointment. 
Patients who only want a flu vaccination
We will be running "flu only clinics" on certain dates and patients will be invited via SMS from the 19th September 2022. For those patients who do not have a mobile phone they will receive a call to book their appointment.
Walk-ins
At present we will not be offering walk-in clinics. Please visit the https://allianceforbettercare.org/vaccination-programme-patients/ for updates on alternative walk-in clinics.
While this next phase focuses on the delivery of booster doses to eligible patients, we continue to welcome patients aged 5+ for first and second doses only of the Covid vaccine. Simply book via the National Booking System or attend one of the appropriate Walk-In Clinics. From September 2022, individuals aged 16 to 49 years who are not eligible for a booster in the autumn campaign will cease to be eligible for a catch-up booster from earlier campaigns. The exception to this could be for younger frontline health care workers, where there may be an advantage to minimising absenteeism over the winter period when most respiratory infections are circulating. As protection from mild disease following a booster is likely to be short lived, this group may be offered boosting later in the autumn programme although such considerations should be subject to operational flexibility.
HOUSEBOUND BOOSTERS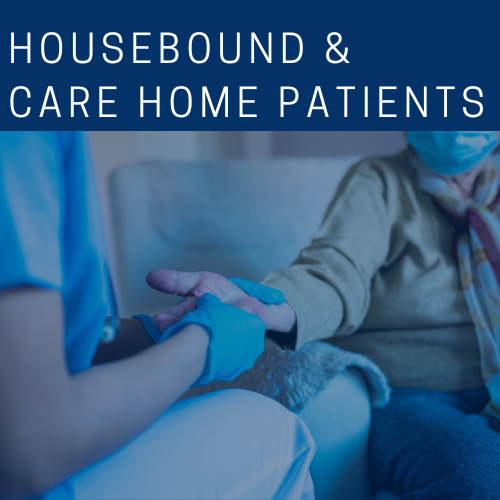 PLEASE READ 13-JUN-22
Please be advised that we are currently working through our lists of care home patients and those who are registered as housebound to facilitate your COVID-19 spring booster. Please bear with us as we have a lot of patients to vaccinate.
You will be contacted by a member of the primary care network 1-2 days prior to the team's visit. Calling the surgery will not expedite this.
Thank you for your cooperation.
Booking your COVID-19 Vaccination (including Spring Boosters)
Free transport to help you get to your vaccination
Sussex residents who have no means to get to their COVID-19 vaccination appointment are now able to book a free return journey to help them attend.
To book free travel, please book your vaccination appointment first, then call 01444 275 008 to speak to a travel coordinator.
If you don't have access to transport to attend your vaccine appointment and you don't have a family member, friend or carer who can help with transport, the travel coordinator will arrange transport for you, including any additional needs such as wheelchair-friendly vehicles.
All transport providers have signed up to a COVID-19 safety policy to ensure that all precautions are in place for a safe journey.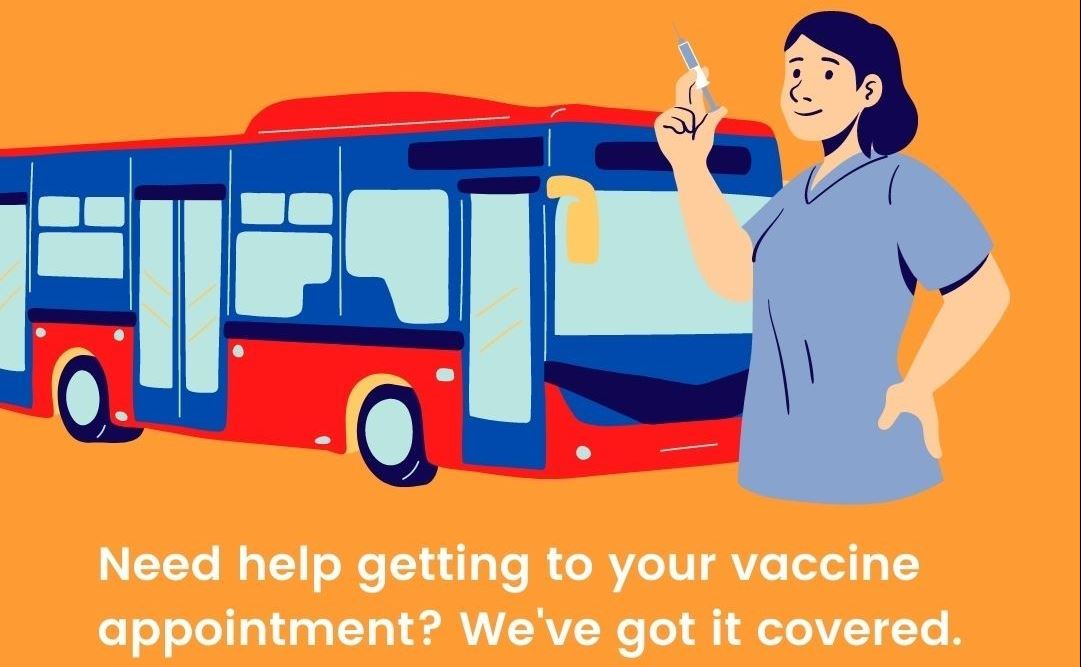 Risk Assessment
We have carried out a full COVID-19 risk assessment for the patients and staff of the building.
To download this click on the link below:
Child and Adolescent Immunisations
Public Health England is recommending that the routine childhood and adolescent immunisations should not be delayed due to concerns regarding COVID-19.
The diseases that the vaccines protect against are very serious and therefore vaccination should NOT be delayed.